Leading South African diversified mining and minerals company, African Rainbow Minerals (ARM), has opted to implement Post Vision Technology's Project Portfolio Office (PPO), a software as a service (SaaS) project management solution, in order to standardise project methodology and project reporting within the Group. According to ARM Corporate CIO, Johan Pistorius, the company's large portfolio of projects means it needs an effective project management tool to be used by all ARM resources involved in projects. This includes its Johannesburg office, operations staff and third-party project companies.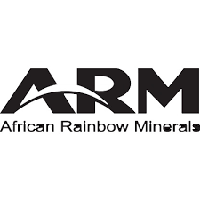 "Using a pre-configured instance, PPO can be implemented quickly and easily and then simply configured to meet more specific user requirements over time. The cost to use the system is also an attractive option, allowing us to contain expenses through an affordable monthly subscription fee that can be scaled up or down as needed. In addition, due to the fact that we selected a pre-configured instance, there are no initial large implementation fees," states Pistorius.
Guy Jelley, Post Vision Technology CEO, explains that, as a SaaS offering, the greatest value provided by pre-configured PPO software is that its inherent functionality addresses the needs of most users without the need to configure the system from the outset.
"ARM's approach to rolling out this type of technology makes the most sense, as the organisation will have a far better understanding of what the software can do before starting to configure and customise it. Through this pre-configured solution, users will be able to maximise ROI, reduce costs, particularly in terms of configuration and customisation, drive down risk, and will have minimal disruption to existing processes. The focus is thus moved to user adoption and ensuring users gain value out of the project management system such that the implementation is a success."
"ARM plans to make use of PPO in order to manage and report effectively on all projects within the company and we will soon have a system delivering results that will demonstrate value to all users and operations," Pistorius adds.
PPO partner, CoLAB Project Implementation, was also engaged by ARM in order to assist in improving the company's project delivery maturity starting from the corporate centre, and then rolling it out to all six of its national operations across five portfolios.
CoLAB will also, among other tasks, develop and operate a project management office (PMO) for ARM, create visibility for all projects through PPO, establish mechanisms to govern and manage the group's entire portfolio of projects, review these projects against a created standard, remediate their health to the defined standard, and improve the quality of ARM's project planning and delivery results.
Says Jelley: "PPO actively promotes the skills and knowledge of its partner base, and CoLAB's extensive mining experience made the company the ideal partner for ARM in this case."