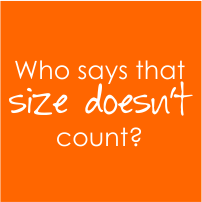 Over recent months, alpha geeks across many businesses have been working away at replacing or upgrading the Microsoft Windows operating system of many personal computers. Due to the progression of technology and the increase in memory size, some computers have been upgraded from a 32-bit to a 64-bit version of Windows.
Project Portfolio Office (PPO), an award winning online project portfolio management (PPM) and collaboration application, understands that size is important and, like many other applications, has stayed abreast of these technological advances, making the necessary changes to support the new 64-bit environment.
Why is this important?
Microsoft Project (MSP) integration is supported through the MSP add-in, now available for 32-bit and 64-bit versions. The MSP add-in is an application that provides a link between MSP and PPO. This allows project managers to synchronise the MSP schedule with the corresponding task information in PPO.
PPO supports both the 32-bit and 64-bit Microsoft environments through the MSP add-in, which you can learn more about in our FAQ here.
Are you looking to save time and facilitate a collaborative project team environment? If so, try a free 30-day trial of Project Portfolio Office (PPO) today at www.go2ppo.com.
PPO is simple, immediate, secure and affordable. PPO is flexible and can be configured to support any methodology.