Project Portfolio Office has released an upgraded version which includes three items which will enhance your user experience in PPO.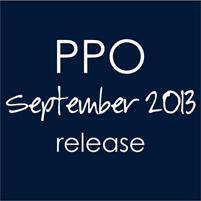 User & List Page Preference – The user and field list pages now remember sort order and criteria selected.  Previously it just defaulted back to the standard and filtering and sequencing which was selected was lost.
Improvements to date off-set filtering – Filters can be customised using dates. For example, a filter can be applied to the tasks entity to only show tasks that are planned to start within the next set number of days. This can specifically be used on the user's home page and will allow the user to focus on only the most relevant tasks and not see all their tasks for all projects, some of which may only be applicable in a couple of months time (http://support.ppolive.com/entries/20725811)
Performance improvements relating to the importing of Microsoft Project plans – The MSP add-in is an application that provides a link between MSP and PPO.  This allows project managers to synchronise their MSP schedule with the corresponding task information in PPO.  A short while back we boasted when we introduced the 64-bit MSP add in and have decided to impress our users even further!  Our technical team have once again worked long and hard to make the experience even better by optimising the performance of the MSP add-in when importing tasks into PPO.   The time it takes when importing a schedule into PPO now takes much less time than it used to in the past.  This will mainly be visible when uploading Project Plans which are larger than the norm (http://support.ppolive.com/entries/20746683)
We hope you enjoy it and look forward to your feedback.