We are pleased to announce that Version 3.4.3 has successfully been deployed.  The enhancements include: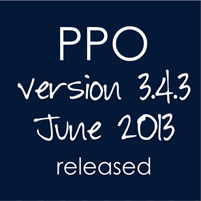 E-mail notifications to non-users – In the previous release we removed the ability to send notifications to non-users. For some clients however this is key functionality. We have therefore introduced a configuration setting which will enable e-mail notifications to non-users. Only the Key Client Contact will be able to enable this functionality. Clients that want to make use of this functionality should understand the risks associated with this
Dynamic date parameters – Default date parameters on reports can now be set dynamically. This functionality will for example allow you to default the start date on a report to be 14 days before the current date. If you would like to make sure of this functionality, please contact the support desk.
Document file size as a column – We have introduced a standard function that returns the size of a document (in bytes). You can now use this function in a calculated field in order to show the size of the file. The formula for the field is: dbo.GetFileSize(DocumentFileName)
SAML Single Sign-on (beta) – A new form of authentication has been introduced which is based on the SAML standard. This allows for single sign-on to PPO with any existing identity provider that supports the standard. Specifically, this will allow users to sign in to PPO using their Microsoft Active Directory credentials. Currently this functionality is in beta. If you would like to take part in the beta, please contact the support desk.
We look forward to hearing your feedback and providing further benefits for our future planned upgrades!