We spent most of 2022 encouraging our users to log new product ideas and accelerating the development of new features. This allowed us to fine tune existing functionality and introduce new features – all based on valuable user feedback. From List Widget, Chart Widget, Conversations & Feed Widget, Business Intelligence (BI) API and Exporting your PPO lists in one click, we hope that you're finding value in these awesome enhancements.
To kick start the new year, we've rolled out a few smaller but useful improvements that we believe will make PPO better for our users. Here's what's new this month:
System Configuration Settings – Entities on Time Entries
Previously, adding entities visible on the Time Entries page was done using a tick box selection under Time Entry Settings on the System Configuration page. With this change, we've extended the functionality used when ordering and selecting entities for the Home and Project View pages. Now, PPO Admins can select entities via a list with drag and drop to order these entities.
Conversations – Notification Count and Alert
We announced the new Conversations & Feed Widget just a couple a months ago and we've already got an enhancement to share. Now, we're giving you more ways to be alerted of new feed items.  With the ability to view the number of unread items on the page title (tab caption at the top of the web browser) and hearing an alert sound to notify you of new feed items, project teams can expect faster replies to conversations. Access the Knowledge Base to learn more about this change.

Multiple Delete of Unclassified Documents
The drag and drop of  documents from the home page just got an upgrade! Did you unintentionally add documents and are now sitting in your "unclassified" list? You can now delete "unclassified" documents directly from your home page. Access the Knowledge Base for additional information info related to uploading documents via the home page. Admins can also delete these for users as well!
Create from Template Project Improvements
Creating template projects is one of our most used workflows by the PPO Admins. It's that feature that applies health indicators, comments, governance requirements based on portfolio, project type, size, delivery approach, etc automatically when a new project is added. It's the little things that really make setting up and editing these business rules a breeze, so we've added the global filter to access inactive projects and a "View" hyperlink to navigate to the applicable project.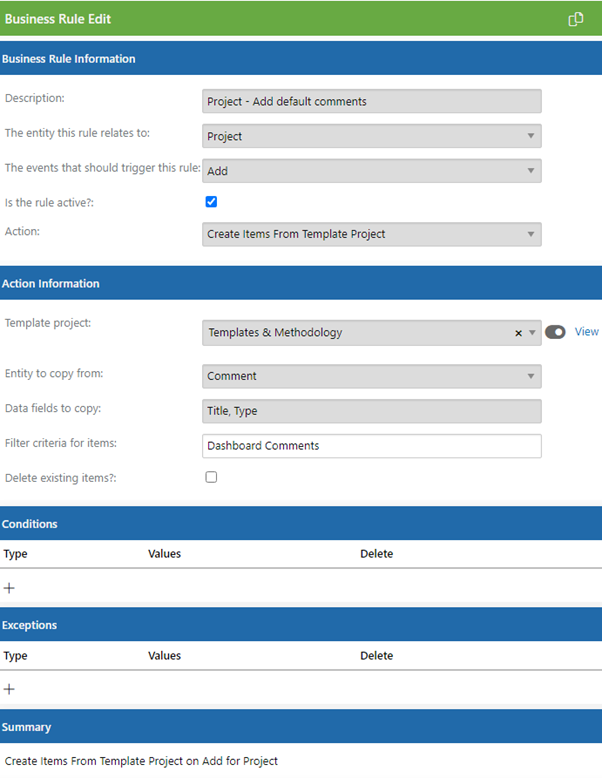 We do our very best to make PPO better every day, so we'd love to hear your feedback on these latest enhancements.
Don't forget to let us know if you have any other product enhancement ideas! Drop us an email or log an idea on our community portal please. More importantly, keep up to date with all our new product information by subscribing to our blog.