Visitors to the Project Portfolio Office web site may already be familiar with our purple Live Chat bubble, lower right hand corner of their screens, but for those of you that haven't, don't fret, we are introducing our Live Chat directly in PPO!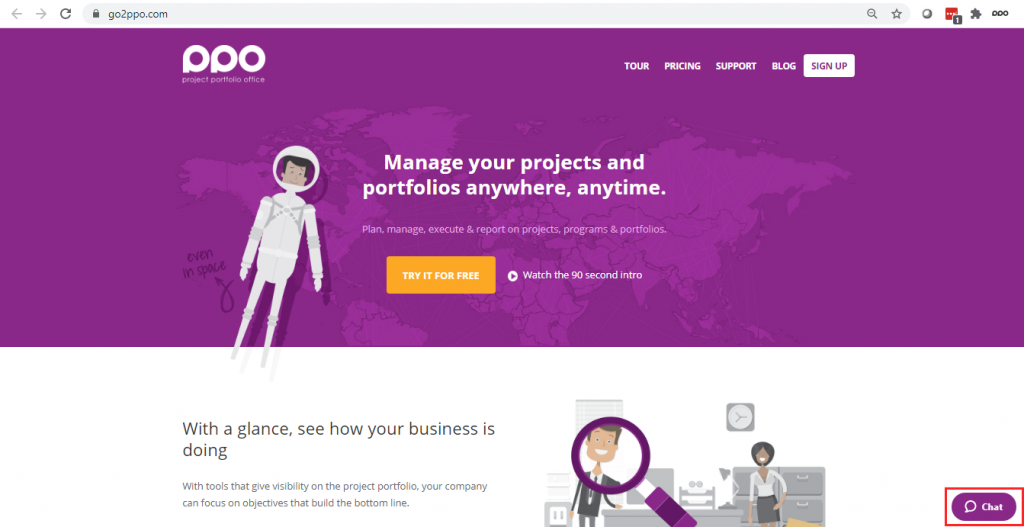 This is our newest user support feature and our support ninjas are thrilled to be able to connect with our users, to answer your questions immediately.  For some clients (as part of our phased implementation of this feature) you will find the Help icon in the top right corner when logged into PPO which takes you to the Live Chat option.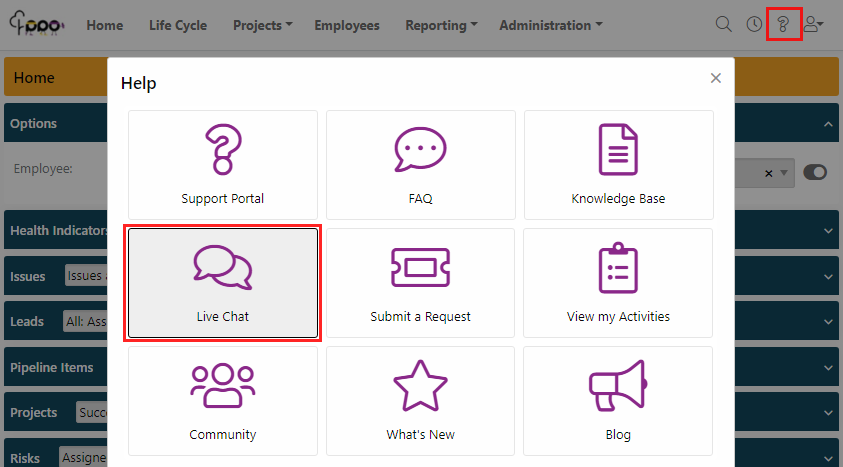 We think you're going to love this quick and easy way to chat with our ninjas but don't take our word for it:
"The PPO live chat is super cool for me to use as I can quickly connect with the ninjas to assist in resolving my query, which 99% of the time gets resolved almost instantly.
I can attach images on the chat box and it is quicker and simpler than logging a ticket for me. I find it super cool and advanced to be used in the digital engagement times. Thank you to the super ninjas! Lebogang Mokgoshi, Old Mutual"
If you click on Live Chat and you see the below, we are online and happy to help!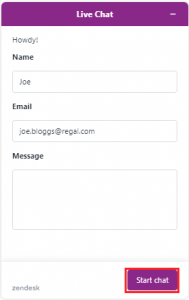 Even ninjas need to sleep, so when we aren't online, you can leave us a message and our ninjas will make it their priority to respond via a support ticket as soon as we're back online.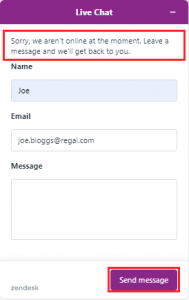 You still have all the other great support options you've always had to get PPO support!
Just in case you're still not super excited to take our live chat for a test drive, see what PG Group's Reabetswe Moropa had to say:
"The online chat is very convenient for me. It is perfect for quick requests that need an immediate response. It is also good for building customer relationships because I find the support consultants incredibly friendly and helpful, and always available! I'm extremely happy with the live chat." 
We look forward to chatting with you soon!