Three Steps to Stop your PMO become a Statistic (50% close in 3 years!)
I recently read that the Association for Project Management says 50% of PMOs close within three years. It's a very scary statistic considering the amount of effort organisations are putting into establishing PMOs. It then got me wondering what are we doing so wrong?
It's clear that there are varied reasons fuelling the failure of PMOs and the gap between what the PMO is doing and what the business expects is widening. According to Gartner: Project Manager Report, the failure rate is due to distinctive mismatch between organisation expectations such as reliable results, value based prioritisation and delivery of change through projects. And as we can see, this misalignment has serious consequences for both the PMO and their customers.
In this post, I share 3 lessons I learned at our latest Gauteng PMO Forum held to avoid the failure of our PMOs. Liz Dewing, Owner and Founder of Magnetic North, a Cape Town based consultancy, who has over 13 years' experience in the financial services space, shared her journey and experiences (and the hurdles she faced) in building a successful PMO for Old Mutual's Retail Mass Market Division.  I would give anything to share these steps with my younger self and maybe there would've been less 15 hour workdays and less failed PMOs ……. but hopefully it's not too late for anyone starting out or PMO Leaders wanting to take their PMO to the next level.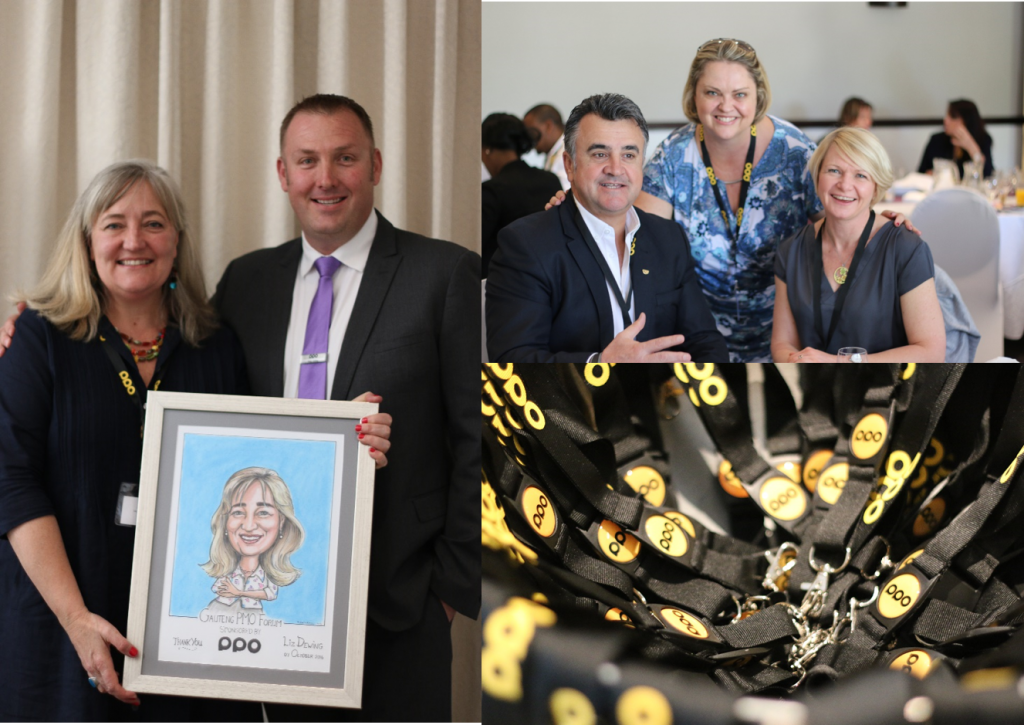 Step #1 – Start by defining the purpose, mandate and vision for your PMO (before your build it!)
You've all heard the saying, if you build it, they WILL come, but make no mistake, a PMO is definitely not something that you can build and they will come, in fact (according to Liz), they're more likely to flee. The key is extensive consultation with your executive team, business owners and sponsors (your customers) and then don't forget your project managers, project administrators and business analysts (your PMO team). Take the time to make sure that people are engaged, even if it means starting off slow.
Get collective alignment on from your customers and PMO team on:
Why you exist
What your core mandate is
How you plan to go about achieving your goals
What problems do you expect to encounter
Who will you be dealing with
What is the order that you're going to tackle things
Make cultivating the necessary alliances and building relationships with all stakeholders a priority, a PMO should constantly selling itself to its customers.
Step #2 – Implement a simple, easy to follow methodology but know that methodologies ARE NOT magic
Over the years, I've seen that the fastest way to get project people fired up is to start a debate about which methodology is best. But does it really matter which method you use to achieve project success?  I don't think so! Methodologies aren't magic, make it work for your PMO. Collaboratively agree a simple process which describes what the critical and absolutely essential steps are that every project must complete. Next and most importantly, establish disciplines and get them adhered to with lots of support and encouragement.
By keeping it simple, your customers will start to build confidence in your PMO. Remember, methodologies aren't written in stone and can be adapted as and how you mature. Positive reinforcement is needed for any change to be effective so it won't hurt to keep going back to the basics through targeted internal PMO forums and learning sessions.
Step #3 – Communicate using business language that your customer understands, NOT project speak!
"Because of the project's CSFs, I have developed an aggressive schedule but looking at the Gantt chart, we can make up the slippage in the next few iterations". I'm sure you've all heard this type of thing and wondered what they are actually saying?
We're all guilty (me, included) of using the occasional project management buzzword or jargon but it turns out that this actually hurts your credibility. It's important to remember that you're communicating with business people, who are busy and who don't have the time to decipher your message.  The fastest way to irritate your customer is by using terminology, which might be second nature to you, but they just might not understand.
Thinking back to the presentation, there are probably more lessons and steps that I would want to share with my younger self, but let's be honest, he probably wouldn't have listened! Today, I only see two possible futures for a PMO, evolve and become strategic or close (normally within 3 years). I'm choosing to help our customers evolve!
Whether you're a seasoned PMO Leader or just earning your stripes, hopefully you find value in these steps. Let me know how your PMO is doing.