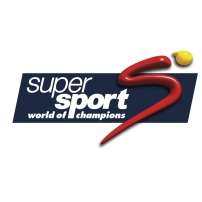 I'm a sports fan and I love watching synchronized swimming, so I was really excited to hear about our latest subscriber, SuperSport!
SuperSport is a provider of premium pay-television sports coverage across the continent of Africa. They have an enthusiastic team of presenters that pride themselves on being experts in their fields and constantly work towards bettering their sporting general knowledge to give them the edge in the industry.
They contributes their success to the seven departments which make up the company as well as the nine members of the management board who co-ordinate the functions of the company and the individual departments.  Along with MultiChoice Africa and M-Net, SuperSport is a wholly owned subsidiary of the MIH Group, which is listed on the Johannesburg Stock Exchange, NASDAQ and the Amsterdam Stock Exchange.