Project Portfolio Office is using the upcoming Project Challenge Expo 2014 to showcase its highly awarded flagship offering, PPO. The Expo, which will be held over two days at the Olympia Exhibition Centre in London, is the UK's leading independent show for projects, programmes, process and resource; making it the ideal setting to showcase is one of the fastest growing project and portfolio management (PPM) applications.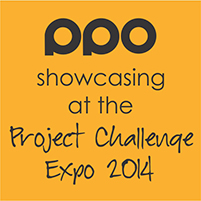 Released in 2005, PPO was designed by project managers to assist project teams within organisations of any size and across all industries, helping them to plan, manage, collaborate, execute and report on projects, programmes and portfolios. With offices in London and South Africa, PPO is currently used for more than 35,000 projects across Africa, Asia, Europe and the Americas, with current clients including Deloitte, UTi, Kimberly Clark, PricewaterhouseCoopers, SABMiller, Europcar, Scandinavian Airlines and British Telecommunications (BT).
Says Project Portfolio Office CEO, Guy Jelley: "PPO's cloud-based application is simple to use, yet enterprise capable, with numerous preconfigured solutions available, aligned to different project environments and needs, which allow users to begin benefiting from PPO immediately. The solution is also flexible and can be configured to support any methodology."
The company will use the event to further accelerate the growth of its global footprint and grow its partner model. "As well as showcasing the solution itself, we are keen to meet with potential UK partners and project management consultancies. We wish to develop and support a number of dedicated and focused partners in all regions who offer business process consulting and other supplementary project and portfolio management services to PPO clients. The PPO Partner Programme is a simple partner model that provides our partners with the necessary training, tools and assistance to develop a sustainable and profitable business around PPO," explains Jelley.
At the event, Jelley will be presenting on automating project governance – whether it is really possible to automate governance when implementing a project and portfolio management system. "One of the most important functions of project and portfolio management is that it gives better control of projects—and more warning when a project starts to go awry," he says. "The frequently posed question is: should this very important function be automated? It's an interesting question and one to which tool vendors would no doubt say 'Yes, use workflow'. Automation would imply the decision is either 100 percent predictable based on business rules or requires individual sign off. Automation is ideal to get the expense claim or leave request approved, but can it be used for more complex decisions like project stage gates or key project document approvals? Governance is very much about the 'should we' decisions, these are not simple decisions, and they involve people, strategy and numerous intangibles.
"During my presentation I will discuss whether it's really possible to do this and provide some insights on how this can be achieved successfully and what practices have been positive for organisations who have automated project governance."
Visit Project Portfolio Office on Stand 109 at the Project Challenge Expo 2014.
About Project Portfolio Office
Project Portfolio Office (PPO) is an award winning online project portfolio management (PPM) and collaboration application that assists project teams within organisations of any size and across all industries to plan, manage, collaborate, execute and report on projects, programs and portfolios.  PPO is simple to use, can be implemented immediately, and is secure and affordable.
Try PPO free of charge