Coca-Cola Beverages Africa (CCBA) has kicked off the roll out of Project Portfolio Office's PPO, a locally developed, secure, cloud-based project portfolio management application, in order to help the operation realise project value as quickly as possible.
CCBA began operations in July 2016 whenThe Coca-Cola Company, SABMiller plc and Gutsche Family Investments (GFI), majority shareholders in Coca-Cola Sabco combined the bottling operations of their non-alcoholic ready-to-drink (NARTD) beverages businesses in Southern and East Africa to form Coca-Cola Beverages Africa (CCBA). The company's South African operations would trade as Coca-Cola Beverages South Africa (CCBSA).
In October 2016, Anheuser-Busch InBev announced it would be buying out SABMiller. In the same month, The Coca-Cola Company announced its intention to acquire AB InBev's stake in Coca-Cola Beverages Africa (CCBA), upon ownership change control from SABMiller to AB InBev.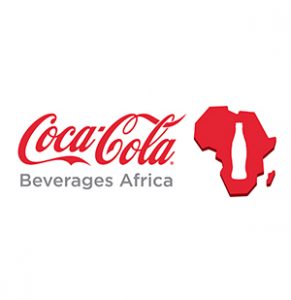 The deal made CCBA the tenth largest Coca-Cola bottler worldwide at the time of the merger, it is now the 7th largest by revenue. CCBA serves 10 countries, employing 15 000 people and accounting for 40 percent of the total Coca-Cola beverage volume consumed in Africa. CCBA is headquartered in South Africa and manufactures and sells 40 still and sparkling brands from more than 30 African bottling plants.
Now a pan-African bottling giant, CCBA has brought together:
SABMiller's (now AB InBev) South African soft drinks bottling business, Amalgamated Beverage Industries (ABI), Appletiser, and its soft drink bottling businesses in eight other African countries;
GFI's Coca-Cola Sabco, comprised of South African bottler, Coca-Cola Fortune, six other African bottling operations; and
The Coca-Cola Company's South African soft drinks businesses, incorporating Coca-Cola Canners, Valpré and Coca-Cola Shanduka Beverages.
New operations drive thirst for new project and portfolio needs
The creation of CCBA, and its combining of a number of different operations, brought with it the need for a new project and portfolio management tool, one that could be implemented and operational within a short time frame, explains CCBA CIO, Garth Basson.
"The aim of this rollout would be to consolidate the project operations of each entity, each with their own project executives, IT support and processes, and their own operational approach. From a project portfolio management point of view, processes around project execution, delivery, monitoring, approvals and reporting all had to be integrated and standardised", he says
According to Basson, while two major projects consume 80 percent of CCBA's project and portfolio management fund, one of which is the consolidation of all operations, there were a number of smaller initiatives outside of this scope that also needed to be supported.
PPO route makes it real
PPO's quick and easy rollout, as well as its simplicity and cost-effectiveness, was the major factor behind CCBA's selection of the tool, says CCBA project management office (PMO) manager, Brenda Knox-Rawlins. "An attractive benefit of PPO was that it could be swiftly implemented and have users up and running within a very short time period", she states.
"We also wanted a solution that could be utilised without heavy customisation, with a well-defined project management function and standard methodologies in place, and PPO ticked these boxes", adds Basson.
Keeping the glass full
According to Knox-Rawlins, the main aim of CCBA's PPO implementation is to have all initiatives loaded onto the system. "Running project meetings directly from PPO, utilising real time data on project and portfolio progress, will help to improve efficiencies and effectiveness. It will allow our project staff to save time on pre-meeting preparation, enabling them to focus on the job at hand.
"As a framework within which to work, PPO's consistent set of processes will provide a clear work process. The second phase of CCBA's PPO rollout will incorporate our online approvals."
PPO helps organisations like CCBA to manage its project portfolio better, and with greater insight than ever before, explains Guy Jelley, founder and CEO of Project Portfolio Office. "PPO can be used by project teams of all sizes, in all industries and of differing maturities thanks to its flexibility. The tool's pre-configured solutions also reduce the setup time to align to different project environments.
"By consolidating project information and enabling a single point of entry, PPO will assist CCBA in gaining greater project insight", he says.
"While as an organisation, CCBA may run sizeable projects, we exist to manufacture, distribute and sell bottles. PPO will assist us in increasing revenue through a tighter control of costs and improving IT efficiencies", concludes Basson.