Palabora Copper Pty Ltd has implemented Project Portfolio Office (PPO), an online project portfolio management (PPM) and collaboration application, in order to enhance its improvement project management and tracking functions.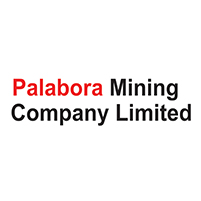 Situated in the Ba-Phalaborwa area of Limpopo in South Africa, Palabora operates a large block cave copper mine and smelter complex, employing approximately 2200 people.
Established in South Africa in August 1956, Palabora is the only local producer of refined copper, generating around 80,000 tonnes of refined copper per year, which is used both in South Africa and exported abroad. Palabora also owns a nearby vermiculite deposit, which is mined and processed for sale worldwide.
Based on challenges being experienced in its project management environment, Palabora decided to roll out a comprehensive, online project management system for the first time, and PPO was the solution of choice.
"Apart from the capability to support multiple users, PPO has enhanced the visibility and understanding of the business improvement division's contribution to the corporate agenda, as well as improving progress reporting on our Lean Six Sigma Green Belt capacity building programme," says Dr Naison Mazana, business improvement manager at Palabora Copper. "The PPO platform has greatly enhanced our business improvement project reporting and value tracking, as we now can inform stakeholders continuously and online," he continues.
"PPO proved to be far more cost-effective and easier to use than the competitive products we assessed," he continues. "In addition to meeting our requirements, it has enabled us to centralise our document storage, so that all project leaders and the organisation's management will be able to access a central repository of project information and reporting."
PPO was designed by project managers to assist project teams within organisations of any size and across all industries, in planning, managing, collaborating, executing and reporting on projects, programmes and portfolios.
Project Portfolio Office CEO, Guy Jelley, explains that the cloud-based application is simple to use, yet enterprise capable, with numerous preconfigured solutions available. "PPO is a true Software as a Service (SaaS) application, making it immediately available, without the need for a long-term contract, and flexible as it can be billed per active user per month."
"PPO also allows businesses to store, retain and provide easy access to project documents and knowledge, as documents of any file type can be uploaded, categorised, stored, managed, searched and downloaded from anywhere. In addition, it can provide automated reports of a single project or multiple projects, programmes and portfolios, including details on history and trends, and graphical dashboards with drill through capabilities."
"A number of organisations within the mining sector are currently using the PPO solution, which has been tried and tested across this, and a number of other industries, both in South Africa and internationally," Jelley concludes.
About Project Portfolio Office
Project Portfolio Office (PPO) is an award winning online project portfolio management (PPM) application that assists project teams within organisations of any size and across all industries to plan, manage, collaborate, execute and report on projects, programs and portfolios.  PPO is simple to use, can be implemented immediately, and is secure and affordable.
Try PPO free of charge at www.go2ppo.com