PMO Insights Report
A Survey & Analysis of Project Offices in South Africa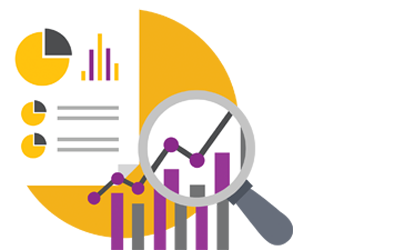 PMO Insights Report: A Survey and Analysis of Project Offices in South Africa
Project Portfolio Office (PPO), project portfolio management (PPM) software provider and thought leader, is pleased to announce the launch of the PMO Insights Report, the first ever comprehensive survey and analysis of project management offices (PMO) in South Africa.
While institutions like the Project Management Institute (PMI) & Association of Project Management (APM) conduct annual surveys (Pulse of the Profession & State of Project Management) capturing the thoughts, experiences and project management practices of project practitioners across the globe there is simply not enough data for local PMOs.
We know that the value of a PMO lies in its maturity, but we're seeing that running a PMO today is more difficult than ever. Organisations are involved in rapid and constant change on a scale we've never seen or experienced. How then do our PMOs mature and add value in the current environment and address disrupters like Agile?
South African Landscape
The South Africa project management landscape and needs are unique and PMO leaders and executives are faced with different challenges locally when compared to the rest of the world. That said we believe our PMOs are able to compete on an international level and we hope that the survey will allow PMOs to benchmark themselves against both local and international PMO's. The survey is methodology neutral and the term PMO is being used as a catch-all for all types of project offices from PMOs to Project and Programme offices, EPOs, strategy offices and other formal and informal structures involved in the broad discipline of project management.
Get in touch if you'd like to discuss the findings and delve deeper into the data we have, we'd love to help!