Ntumba, a 100% black-owned professional company specialising in accounting, auditing and advisory and information systems services, has implemented Project Portfolio Office (PPO), an online project portfolio management (PPM) and collaboration application, in order to better manage project growth.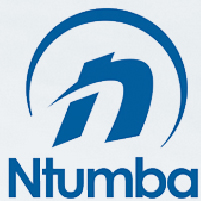 "Management required an application that would offer an accurate view of each project's performance in order to discover and address challenges before they become business risks," says Jabulani Zimu, a director at Ntumba InfoSys.
According to Zimu, Ntumba's client base has grown exponentially since 2008, when it started focusing on auditing, financial accounting and business consulting and advisory services. Recently, the company added information systems services (which Zimu heads up), wherein PPO will play a large role in deploying ERP/CRM systems, information technology governance and information security systems at its clients' sites.
"We are now undertaking numerous projects for various clients using PPO, and have found that the solution effortlessly gives management that much-needed project intelligence. Primary users of the application will be our project managers and team members."
"PPO seamlessly integrates into daily operations, ensuring that the development of workflow runs efficiently, subsequently offering immense value to all types of operations. Of course, being a software-as-a-service (SaaS) offering, it also offers users rapid deployment as well as reduced investment and financial risk," says Guy Jelley, Project Portfolio Office CEO.
"The application's simplicity, user-friendliness and ease of go-live have stood out for us. You simply sign up to PPO and you are ready to manage a project using the system. Naturally, an added advantage is that there is no need for upfront infrastructure or resource investment," adds Zimu.
"We recently finished two projects using PPO, namely the development of our new Web site (www.ntumba.co.za) and our new internal ERP/CRM system, via which our clients can communicate and submit documents online. I attribute the success of these two projects to the ease of project scope, process control and communication management inherent in PPO, which has also had a tremendous effect on delivery turnaround times," he concludes.