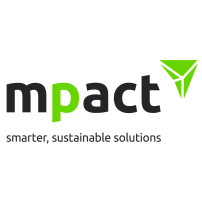 Mpact Limited, one of the leading paper and plastic packaging businesses in southern Africa, has implemented Project Portfolio Office, an online project portfolio management (PPM) and collaboration application, in a bid to address issues of visibility, standardisation and the governance of its ICT projects.
Prior to implementing PPO, Mpact ICT lacked a fully standardised or structured approach for project management in place, and inside the organisation there was a need for project prioritisation, centralised reporting and proper documentation. Mpact's divisions and business units were prone to running new projects, compelling the ICT division into a reactive or prescriptive stance in terms of the delivery approach and solution.
According to Vukile Gwele, senior manager: PMO at Mpact: "Mpact's ICT strategy has, amongst others, a defined objective of aligning ICT initiatives with the Group's strategic objectives. In order to better accomplish this, the ICT organisational structure was realigned to incorporate a project management office (PMO). Prior to the establishment of the ICT PMO there were limited defined processes, principles, policies, procedures and systems for the management of the ICT project portfolio.
"Aside from proper project prioritisation and procedures, the PMO also needed project documentation, particularly business requirements for identifying and documenting business needs; business cases for justifying business resource allocation, both capital and human, to initiatives; and project reports for the monitoring and control of project performance. The project repository was under-utilised and as such proved static and not interactive or dynamic enough as is required for PPM," Gwele continues.
Projects are undertaken and performed by a combination of Mpact ICT employees and contractors, seconded by third-party service providers or external suppliers. While some staff members have been exposed to working on projects, many did not have formal project management training. It was only as recently as November 2012 that some Mpact ICT employees, mainly line managers and team leaders, underwent PRINCE2 foundation training. As a result, a solution was required that not only provided the functionality needed, but also offered access to local training and support.
"By implementing PPO, we will be able to promote ICT project governance and risk control, establish a structured and coordinated approach to project management, generate and store project data and documentation in a single dynamic repository, and better facilitate project collaboration and workflow activities," explains Gwele.
At this stage, the main users of PPO at Mpact will be its project managers, administrators and office staff, the projects' owners, sponsors and team members, and company executives. Using PPO will allow these project teams and stakeholders a far greater visibility of the status of work in their projects.
Says Guy Jelley: Project Portfolio Office CEO: "Storing, retaining and providing easy access to project documents, knowledge and lessons, are crucial actions for any project team. Additionally, in a multi-project environment, having the required reports and dashboards that include all project, programme and portfolio information to track, manage and prioritise, is key to a successful project environment.
"PPO was chosen by Mpact for its simplicity and its cost-effective pricing model. The criteria most important to Mpact were PPO's governance functionality, visibility of projects, resource allocation and planning module, the risk management module and central document repository. The organisation was also very concerned with the security of its data and selected PPO based on security options, such as the logical access control settings, data encryption and other server security measures. PPO ticked all the boxes for Mpact, and was the ideal choice to meet its specific needs," he concludes.