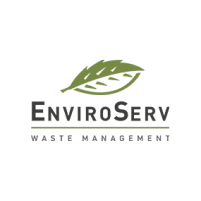 EnviroServ's Mineral Beneficiation (EMB) department has implemented Project Portfolio Office, an online project portfolio management (PPM) and collaboration application, in a bid to control project budgets and scheduling.
EnviroServ has been providing responsible waste management innovations and solutions in Africa and the Middle East for more than 33 years. The group operates through specialist divisions – each focusing on waste management solutions for particular customer needs. Through these divisions, EnviroServ is able to offer products and services to cover the hazardous and non-hazardous waste management requirements of clients from all industries.
EMB specifically specialises in the recovery and beneficiation of waste streams from the metallurgical and smelting industry. A number of these waste streams include raw material fines, bag-house dust, slags and spent refractory material from current arisings or legacy dumps.
Mpoti Ralephata, general manager of EMB, states that the organisation sought a project management system to collate, consolidate and administer project activities, with a view of ensuring that projects are consistently delivered on time, within budget, and that customer expectations are exceeded.
"EMB urgently needed a system able to handle the large number of projects that we have on the go at any given time; we were finding that resource planning, time sheet management, budget tracking and project reporting were all becoming quite challenging in a number of respects.
"By implementing PPO, we will have access to a common, consolidated, real-time view of the status of all our projects, allowing us to generate relevant and appropriate decision-support information and have full control over all project activities within the organisation."
At this stage, the main users of PPO at EMB will be its project office staff, manager, administrators, sponsors, owners and team members. Using PPO will allow these project teams and stakeholders a far greater visibility of the status of work in their projects, while the dashboard functionalities will help company management ensure that budgets and scheduling are not exceeded.
According to Ralephata, PPO was selected above other solutions thanks to a recommendation from Project Portfolio Office partner, CoLAB, a mid-sized project implementation consultancy with a healthy reputation for achieving project success.
Bradley Peters, new business development manager of CoLAB, explains that CoLAB was brought in by EMB to assist it with its project management office (PMO) set up and operation. "In the set-up phase, we worked with EMB on establishing their project life cycles and standards, their take on and registration of projects, and performed the initial project health checks. We also worked with them to set up and configure PPO to meet their needs. In terms of operating the PMO, we provide project support for new projects in the initiation and planning stages, as well as remediate projects based on the health check. Currently, we are also in the process of setting up their project review committee (PRC), which we shall also run."
Says Guy Jelley, Project Portfolio Office CEO: "PPO creates a collaborative environment for these groups to work, plan and complete projects together, and provides the required communication and alerts to keep them all informed. EMB management staff will also be able to utilise the high-level reporting to assist them in making quick decisions so that their projects roll out on time and on budget."