Discover upcoming events and webinars that we have lined up for you
Easily manage your projects from start to finish with our PPO Webinars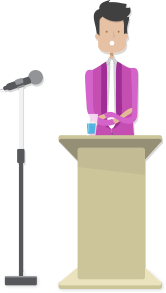 We're sorry, but all tickets sales have ended because the event is expired.
Thursday, 3 October 2019




12:00 pm: GMT+0200 - 1:00 pm: GMT+0200
Reclaiming 3 FTEs by digitising your PMO
Aspen Insurance Group's Enterprise Project Management Office (EPMO) are accountable for the portfolio management, standards, methodology and reporting of the Aspen portfolio to the EXCO, Group Operations Committee, Change Board and various business forums. Since joining Aspen in late 2015, Richard Humphrey, Head of Group EPMO, has journeyed the business and the PMO to remove data duplication, retire spreadsheets, reduce administrative and data consolidation activities, link cost, resource and forecast data in a single data model and process flow, introduce consistent reporting standards and heartbeat across the group and gain 1 FTE for the EPMO and 2 FTEs for the project managers in the process.
Join Richard Humphrey and Guy Jelley, CEO of Project Portfolio Office for a 60-minute live webinar as they take us through their journey. You'll learn:
Why your PMO doesn't have enough time focus on analytics and metrics
How to get Project Manager's seeing value in the EPMO
How to retire those spreadsheets and numerous data sources
Whether parallel runs are required.
If you can change format and process at the same time.
How to deal with very different types of Project Managers, yet achieve a standardised approach.
Can't make it during the scheduled time? Register anyway, and we'll email you the recording afterward!
Featured Guests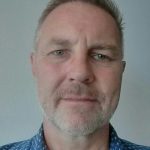 Richard Humphrey with over 30 years' project and change management experience in the Financial Services industry, Retail & Investment Banking and Insurance sectors has worked on a wide variety of projects locally and internationally from the original Euro implementation and Y2K through office relocations, system builds and transformation programmes.
Over recent years Richard has focused on PMO management and development throughout the lifecycle from initial start up to operational maturity. He has been with Aspen since September 2015 working to develop the PMO to become a true enabler of change and a 'go to' facility for the Executives, Stakeholders and Business Transformation team.

Guy Jelley is one of the founders of project portfolio management (PPM) and collaboration solution provider, Project Portfolio Office, and is the company's CEO. Project Portfolio Office was established in 2000, with the sole aim of helping organisations to achieve greater project success.
He is very passionate about advancing the project portfolio management industry, and through this also very driven. Guy is a husband & father of 2, loves jazz, soccer and is a huge Spurs fan.
Description:

Meeting number:
846 503 929
Password: webinar
0800-983983 South Africa Toll Free
0800-051-3810 UK Toll Free