Discover upcoming events and webinars that we have lined up for you
Easily manage your projects from start to finish with our PPO Webinars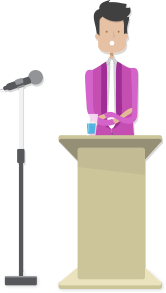 19 May 2017




7:30 am - 11:00 am
An actively engaged executive sponsor is the top driver of projects meeting their original goals and business intent, and, yet there are still too few project sponsors that actually engage and understand the status of their projects. I'd go so far as to say that most project sponsors would probably not even miss the project status reports if you stopped sending them today! The time is now, to stop and question why the project status report, in its current format, completed as an administrative tick-box exercise is doing little to effectively engage our most crucial stakeholder.
Join us for our next event where Dirk le Roux, with years of experience in the role of project sponsor and senior business executive will share his perspective on what sponsors really want to hear when it comes to reporting project status! He will explore a novel reporting technique called SBAR (Situation Background Assessment Recommendation) by way of practical observations and insights that will help you to:
Equip your project managers with a new skill to communicate what really matters to their project sponsors
Move project managers away from delivering irrelevant project status reports to telling a compelling story
Adopt a reporting technique that changes the conversation, and as a result the relationship between the project manager, sponsor, owner and other key project stakeholders
Dr. Dirk le Roux, Group ICT Executive, Mediclinic International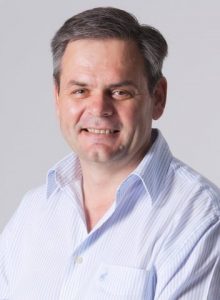 Dirk joined Mediclinic in August 2014 as the Group ICT Executive. Prior to joining Mediclinic, he served in various managerial roles including as Managing Director of ThinkWorx Consulting, Chief Information Officer at Media24, General Manager for IT Strategy and Risk at ABSA Bank Limited, as well as the Head of IT at the Development Bank of Southern Africa.
He holds a D.Com. (Informatics) degree from the University of Pretoria; a Master in Business Administration (cum laude); a Postgraduate Diploma in Data Metrics; and a Bachelor in Civil Engineering.