Discover upcoming events and webinars that we have lined up for you
Easily manage your projects from start to finish with our PPO Webinars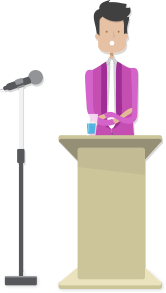 11 May 2018




7:30 am - 11:00 am
As a PMO leader, your success and results no longer depend on the list of actions that are repeatedly presented at portfolio review meetings, but on those key conversations that require you to use your personal, professional and business knowledge to connect the dots. Without an awareness and understanding of the "big picture", it's impossible for PMO leaders to identify potential issues, opportunities and trends as they arise. Through crafting and delivering compelling stories, successful PMO leaders look beyond the "on-time" and "under budget" performance targets to make sure projects deliver against the organisation's vision and strategy. PMO leaders are obliged to learn everything they can about the organisation, market and industry to truly grasp the big picture.
Join us for our next event, as Jaco van Jaarsveldt, Strategy & PMO Executive, tells his story of how his understanding of the full strategic landscape helped to simplify complex problems, bridge knowledge gaps, establish powerful project visions and more importantly drive decisions that added real value to the organisation.
Jaco van Jaarsveldt, Strategy & PMO Executive
Jaco has 20+ years' experience driving profit growth in subprime, new to credit and prime credit markets across geographies (South Africa, Middle East, Africa and Asia) and industries (Banking, Private Label Credit, Clothing-, Furniture Retail and Insurance) through business transformation and people empowered leadership.  His focus is on delivering consistent returns by aligning strategies with business objectives thereby ensuring the delivery of key strategic objectives within organisations.
During Jaco's career he has managed various secured and unsecured credit portfolios as well as overall credit and financial services divisions for privately owned and listed companies. He has also fulfilled the role of Executive Business Sponsor/Owner of large strategic projects during his career across various industries. In his private time, when not busy with family activities, he enjoys the challenge of ultra-sports events including running and cycling.