Discover upcoming events and webinars that we have lined up for you
Easily manage your projects from start to finish with our PPO Webinars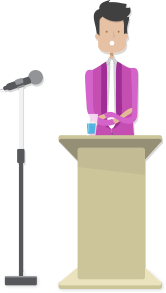 3 Aug 2018




7:30 am - 11:00 am
PMO RED Session….Relevant. Educational. Dynamic.
In a breakaway from our normal format we will welcome four subject matter experts who will give short, powerful talks on a range of topics that complement the PMO.
The talks will be followed by a facilitated panel discussion.
The focus for this event is on PMO Leadership and the aim is to provide you with some great ideas and tools to help your PMO have presence, influence and impact.
The speakers and topics at the event are:
David Ambler: 21st Century Workforce – From Baby Boomers to Millenials.
Liz Dewing: Prison Break – From Data to Action.
Ivan Overton: Making Change Work – The 5 that will get you 10.
Andrew Cole: Pecha Kucha: An Antidote to 'Death by PowerPoint' – 400-second presentations are necessary in today's ADD afflicted world.
About the speakers:
David Ambler, PwC People & Organisation: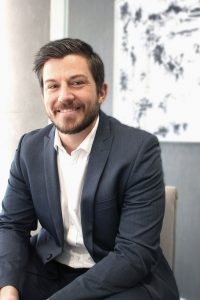 David's been with PwC for going on 8 years now. He worked across a number of industries and delivered hugely different projects in his time. From the audit of elections, to share valuations to biometrics-driven staff verification, he has seen and done some cool things.
Along the way, of course, he'd been challenged to learn and develop brand new skills on the fly in order to be effective and deliver value.
One of the skills he has most recently acquired has been a deeper understanding of what makes people "tick" from a psychological / behavioural perspective which has enabled him to think about how he lead projects quite differently.
Liz Dewing, Magnetic North: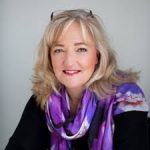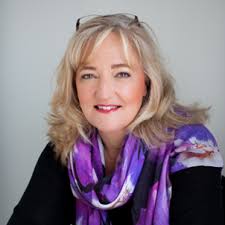 Liz has 28 years' experience in roles spanning Strategy Development, Project Resource and Change Management, Project Office Management, Business Analysis, Technical Writing, Training and Presentation. She has experience in both SME and Corporate environments including 13 years with Old Mutual during which she worked in IT, Strategy and the Mass Market.
With a BSc from WITS University with dual majors across Faculties in Computer Science and English Liz has always had a foot in both worlds.
A strong Communicator and Systems Thinker, in her last role with Old Mutual she was responsible for the Strategic Project Delivery Office of the Retail Mass Market Division for some 8 years. During this period she developed and implemented a revised standard Project Management Framework fully incorporating a Change Management Framework that represented a ground-breaking advance in the organisational approach to managing business change.
Since leaving Corporate employment in mid 2015 Liz has been working as a Consultant on various initiatives including an all Africa rollout of an e-learning platform, project office implementations and various project rescues through her business Magnetic North. Liz is also a published Author, Professional Speaker and a past President of Cape Town Toastmasters Club.
Ivan Overton, Managing Director of Change Wright Consulting: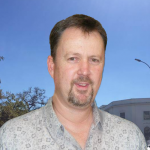 Becoming involved with large change projects (variously as project team member, change manager and project manager) right from the outset of his career, and with his academic background in psychology, it was perhaps unavoidable that Ivan would become increasingly fascinated by the art and science of bringing about intentional, sustainable change in large organisations.
This journey took him from employee to launching out as an independent "lone ranger" consultant in 1995 and then to founding a specialist consulting firm in 2000 that has delivered change and project management services to major organisations in over 250 large-scale change projects throughout Southern Africa.
Ivan is particularly passionate about keeping it real – to him that means avoiding wasteful "busy-ness" and consulting jargon and focusing on the delivery of practical, value-adding outcomes that matter to his clients.
Andrew Cole, Senior Account Director at Atmosphere & team lead for Pecha Kucha Cape Town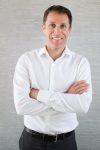 Andrew Cole is a corporate communications specialist with nearly 20 years of experience who assists senior leaders and companies in improving their public perception and reputations.
He has worked with a wide range of blue-chip companies based in South Africa and Canada.
Andrew is the Senior Account Director at Atmosphere, a public relations consultancy specialising in integrated brand and corporate communications.
He is also the Team Leader for Pecha Kucha Cape Town.
Pecha Kucha is the Japanese term for the sound of "chit chat". The 20×20 presentation format of Pecha Kucha involves 20 images, each displayed for 20 seconds, resulting in short, visually driven presentations, thus a total of 400 seconds. Images advance automatically and presenters must therefore be succinct.